PuduBot is an indoor delivery robot that allows your business to automate and streamline repetitive tasks such as food and item delivery.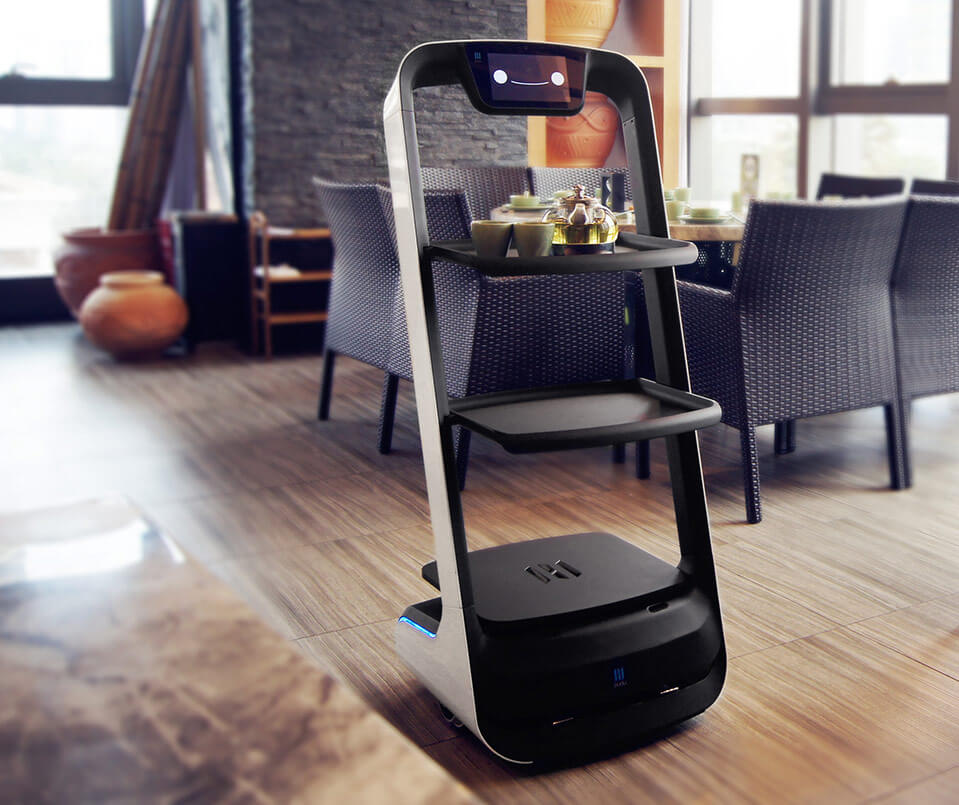 Use PuduBot for deliveries of food and tableware in restaurants, hotels and cafes; autonomous marketing shelves; an extra hand to provide goods and services to patients in healthcare, especially for those in quarantine.
PuduBot can also be used in office spaces to help deliver physical mail and messages.
SEE OUR PUDUBOT IN ACTION AT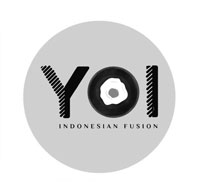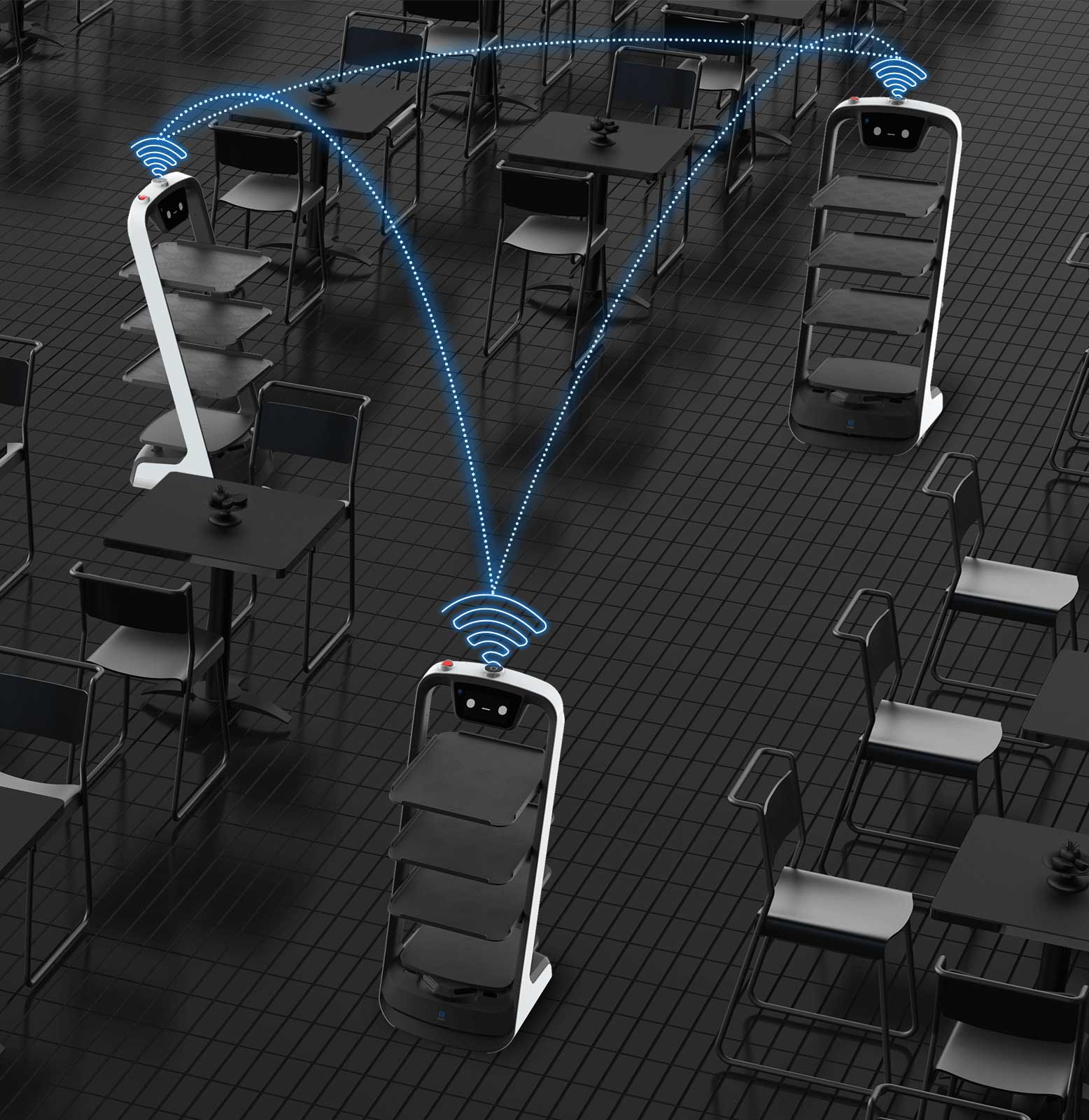 The future of work
In an environment where the staff is struggling to keep up with many different tasks and so little time, a highly automated delivery robot can help with routine and repeatable tasks such as delivering food and supplies.
Reducing the amount of time spent on highly physical labor can improve the general performance of the task and staff can now use their time more efficiently on connecting with and serving the needs of customers.
Collaborate multiple robots using an app

Great customer experience
Put your food business ahead of the competition
Create a seamless customer experience by pairing PuduBot with Op-tech's QR code ordering. Let your customers order, pay online, and put PuduBot to work to deliver the order.
Op-tech's online ordering system delivers a total online solution with restaurant reservations and table ordering, all commission-free. Save your 30-40% commission from third-party apps!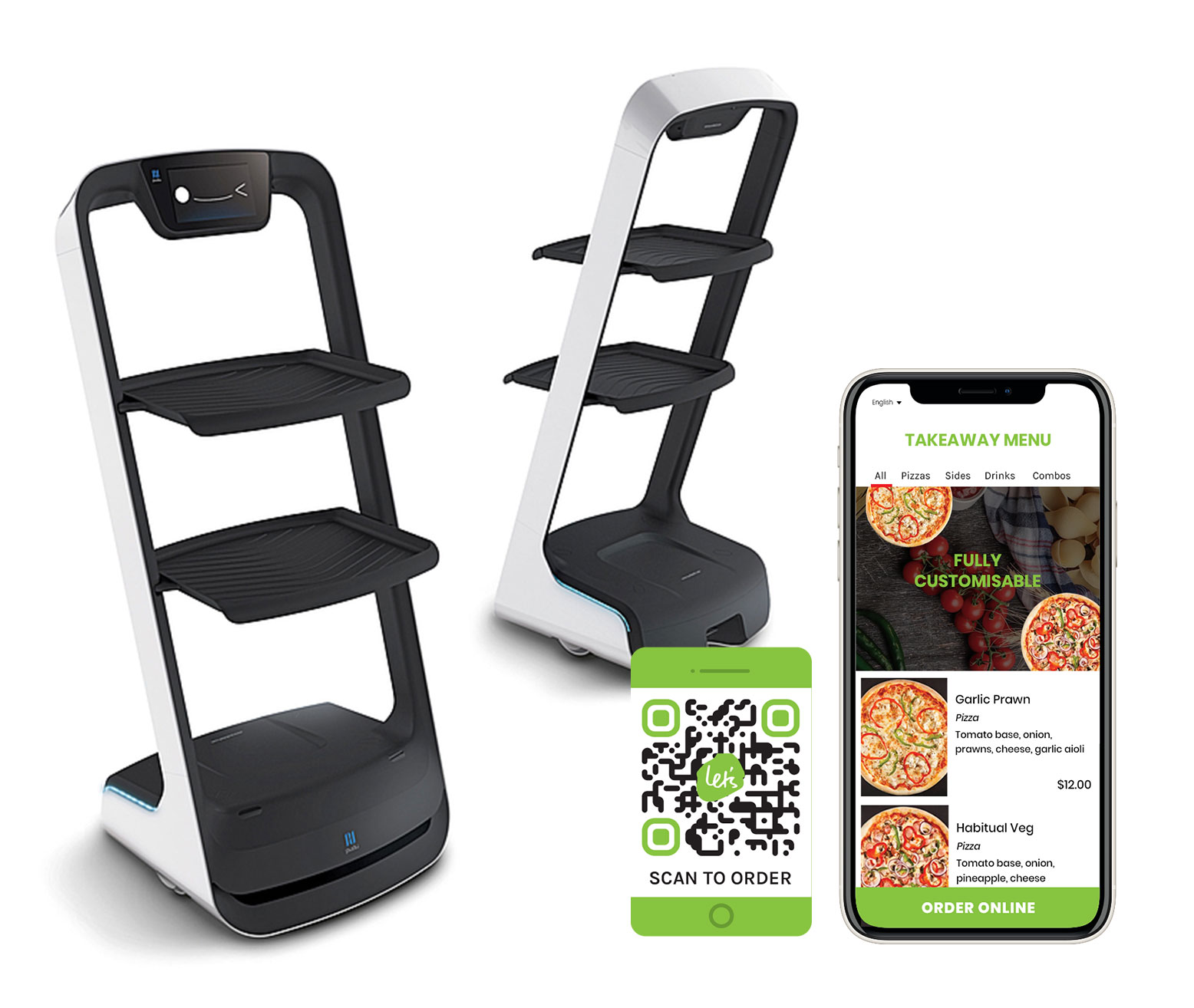 Specs
Machine size: 516 x 500 x 1,288 mm

Material: ABS/aluminium alloy

Weight: 30 kg machine

Climbing grade: 15° maximum

Weight bear: 10 kg each tray

Battery range: 7 hours active/24 hours standby each full charge

Charging time: 4 hours
Contact us
Any questions? Call us or fill in the form below and we will get back to you within 48 hours.