DataLogic Scanners
Model: QuickScan | QD2131
The QD2131 linear imager has an extra-wide field of view and an extra-long scan line, allowing users to read longer 1D bar codes from a closer distance. Additionally, the QD2131 imager has an extended reading range which exceeds the requirements of most general purpose scanning applications.
Key Features
Extra-wide scan angle and extra-long scan line
Light weight and balanced design
Sharp and highly visible scan line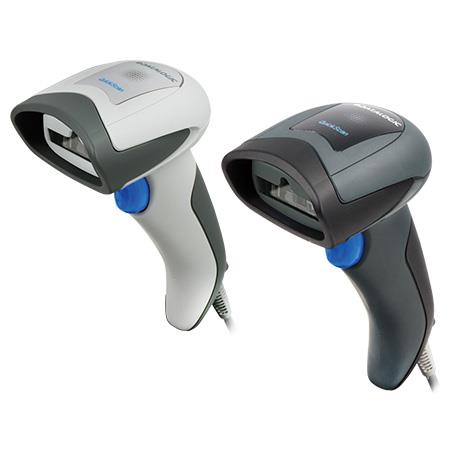 DataLogic Scanners
Model: Gryphon | GPS4400
The Gryphon™ GPS4400 area imager is a full 2D presentation scanner in a compact and stylish body. This reader's compact size makes it the ideal solution for space-constrained environments. Its adjustable stand positions the scanner for easy, intuitive reading.
Key Features
Snappy omnidirectional reading
Illumination system optimized to allow easy reading of bar codes from mobile phones, laptops or PDAs
Compact, ergonomic design is ideal for hands-free or handheld operation