OP-TECH BUSINESS TECHNOLOGY SOLUTIONS
Reopen with the right advice
Whether you are developing, growing or adapting your business, Op-tech has all the experience and tools to help you operate smarter in-store & online.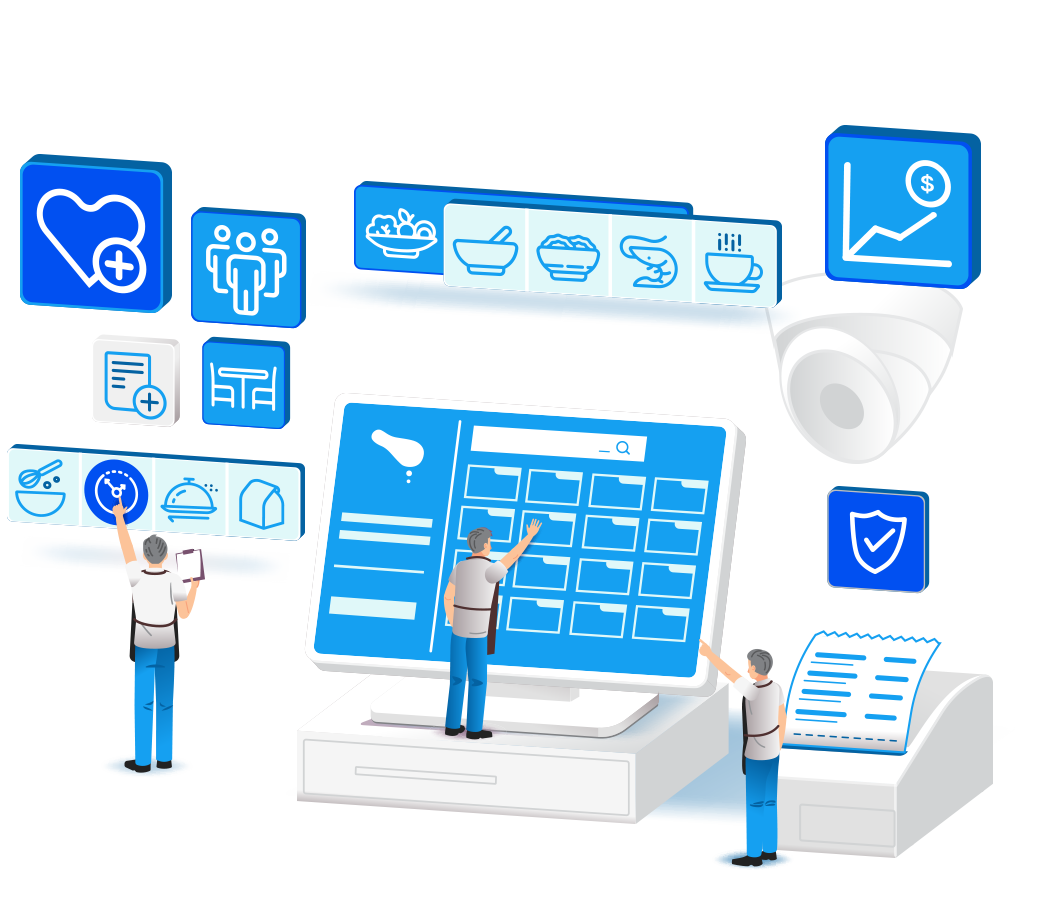 Never lose your data
Fully cloud-based or hybrid, all functions work as usual even when the internet isn't working. Manage your restaurant anytime, anywhere.
Work on-the-go
Everything can be accessed from a smart device with internet, be it an iPad, Android or a mobile phone. Your business follows you.
Op-tech brings multiple systems together and helps you access multiple revenue streams all in one place.
Our point-of-sale (POS) system is loaded with simple yet powerful features that allow you to create a system with endless possibilities.
CLOUD BASED SYSTEM
With all sales channels in one retail system, your data is centrally located, inventory updates are in real-time and order processes remain consistent.

ONLINE STORES
Create engaging online stores to offer a rich, personal and community-based brand experience to your customers.

COMPREHENSIVE LOYALTY PROGRAM
Get to know your customers by looking at their purchase history. Manage loyalty schemes to reward your loyal customers.
ONLINE ADVERTISING
Promote a product on offer by creating marketing communication materials to encourage purchase.

WAITER POINT-OF-SALE
Reduce errors and eliminate double handling! Take table orders using a waiter POS system that wirelessly prints to the kitchen.
SELF-SERVICE KIOSK
Reduce wait time by letting your customers browse menus, place orders, make payments securely and issue a queuing ticket without any staff assistance required.
Scalable and powerful solutions for every business
With multiple operations within one system, managing your brands and branches is going to be simpler and smarter than ever. See below how our services fit your products.
Call us on 1300 888 767 or book a demo today
Op-tech Business Technology Solutions
Point of sale system
Security system
Business intelligence
52/170 Forster Road
Mount Waverley, VIC 3149
1300 888 POS
hello@op-tech.com.au